New English-Speaking Philosophy M.A. Curriculum in Turin
Starting from October 2016, the University of Turin will offer a new MA program in philosophy taught in English: the Philosophy International Curriculum. The program aims at providing thorough insight into a comprehensive range of philosophical problems and at developing the distinctive transferable skills arising from an advanced philosophical education. A core curriculum on classical texts and issues is available, along with courses reaching out to forefront debates not only in current philosophy but also in foundational issues concerning contemporary politics, arts, and the sciences.
The International Curriculum aims to promote the integration of students in an international research and working environment. It provides students with theoretical expertise both in the fields of metaphysics and ontology, philosophy of language and mind, logic and philosophy of science, aesthetics and philosophy of art, and in the areas of practical philosophy, in connection with – as in the Italian tradition of studies – the history of philosophical and scientific thought. The curriculum is an important opportunity to acquire useful skills for teaching, research, and any employment opportunity requiring the argumentation and critical analysis typical of a philosophical training, as well as knowledge related to the intersection between philosophy and the sciences of the mind.
Follow us on Facebook for news and up-to-date information!
The new curriculum is addressed to international students but it is also open to Italian students, as well as to Erasmus mobility from European Countries.
Curricular Flow
First year
Philosophical Arguments (Introductory course, Marconi)
Academic English
History of Philosophy I (Bonino)
Games, Preferences and Decisions
3 courses to be chosen among the following: Metaphysics, Ontology (Ferraris), Logic (Iacona), Mind & Language (Voltolini), Bioethics (Mori)
1 course to be chosen among the following: Philosophy of Art (Andina), History of Ideas (Bonino)
1 elective course
Second year
History of Philosophy II
History of Science (Pasini)
1 course to be chosen among the following: Philosophy of Science (Crupi), Continental Philosophy (Chiurazzi, Leghissa), Ontology (Ferraris), Logic (Iacona), Mind & Language (Voltolini), Bioethics (Mori)
1 course to be chosen among the following: Philosophy of Art (Andina), Philosophy of Literature (Barbero), History of Ideas (Bonino)
1 elective course
Dissertation
Each course adds up to 6 ECTS credits but for Philosophical Arguments that amounts to 12 ECTS credits. Students must gain 60 ECTS credits per year, including 30 credits reserved to the dissertation.
Further details
The Philosophy M.A. is a two-year program (120 ECTS credits). Completion of the program requires the submission and defense of a final dissertation. Normally students will have a B.A. in Philosophy, but applications from candidates with a background in other related fields will also be considered. In order to attend the program, students will be expected to have proficiency in English at the B2 level of the Council of Europe framework.
The current rate of yearly tuition fees at the University of Turin is around 580 EUR for the first installment, the second installment varying between a minimum of 0 and a maximum of approx. 2300 EUR in proportion to the income (see here). Also see the Edisu Regional Agency for information about scholarship opportunities. Applicants will be selected through a qualitative assessment of their previous academic achievements and an interview (possibly long-distance) with the admission committee (see below).
Enrollment
Starting from year 2017/2018 the application procedure for international students is completely online.
To apply, you must fill out the online pre-enrolment application on the university website (Apply@UniTo - Master's Degree programmes) from June 20th to November 30th and hand in the required documents to the International Students Office by December 21st.
Detailed information about enrollment for international students: https://en.unito.it/studying-unito/application-international-students.
Required documents for EU and EU equivalent students.
Required documents for non-EU students.
Requirements
It is required that you have taken courses in philosophy during the B.A., for the rough equivalent of 60 ECTS credits, the conformity of which with the general requirements for the Philosophy M.A. will be evaluated by the admission committee.
In case English is not your native language, you may include a certificate corresponding to a B2 level qualification; it is not mandatory, but it can help.
Please contact if necessary also the evaluation committee: Diego Marconi, Tiziana Andina, Guido Bonino.
The Philosophy Department
The Department of Philosophy and Educational Sciences in Turin includes distinguished senior faculty members as well as young researchers with a rising research profile. Both research and teaching are carried out in a lively and open environment, drawing from an unusually wide scope of philosophical traditions and fostering their active and fruitful interaction. Beyond the formal curriculum, MA students will have the opportunity to take part in a number of additional activities, including colloquium series, seminars and conferences organized by research centers and units contributing to the Philosophy International Curriculum (the Research Group on the History of Early Modern Philosophical and Scientific Thought, the Center for Logic, Language, and Cognition, the Laboratory for Ontology, and the Center for Interdisciplinary Research on Communication), often in collaboration with national and international institutional partners.
FACULTY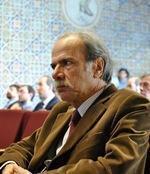 Philosophy of language, Analytic Philosophy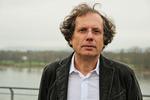 Theoretical Philosophy, New Realism
Bioethics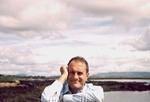 Philosophy of Mind, Philosophy of Language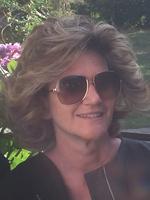 Ontology, Philosophy of Art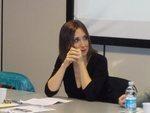 Philosophy of Literature
History of 20th-Century Philosophy
Philosophical Hermeneutics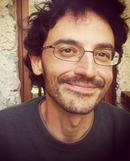 Philosophy of Science
Logic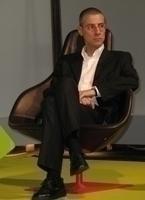 Political Epistemology, Post-Humanism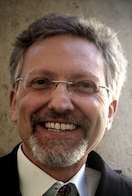 History of Philosophy, History of Science
VISITING FACULTY
G. Harman: Metaphysics
In 2016-2017 the Metaphysics course will be taught by Graham Harman (Egypt AUC).
Adjuncts
Academic English
In 2016-2017 the Department has inaugurated a temporary position for the Academic English course.
Games, Preferences and Decisions
This course will also be taught by means of a temporary appointment.
Resources
The Faculty and teaching staff collaborate with the following research groups and centers:
fMOD

LabOnt

LLC

Circe
Useful info
Information on studying at the University of Turin.
A page with links concerning student accommodation in Turin.
Some attractions in Turin.
Cultural events in Turin.